Do you believe in the power of dogs to impact our well-being? Then we need you! Whether you have a dog or not, you can make a difference in someone's life.  Join our volunteer pack.
---
Volunteering With Your dog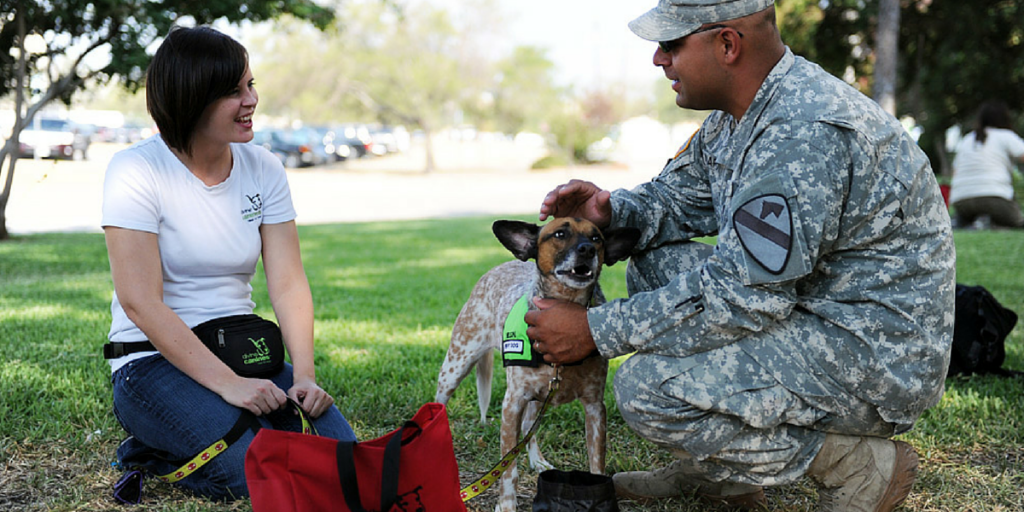 It takes hard work and commitment to become a Divine Canines therapy team, but as any of our volunteers will tell you, the reward is worth it!
Training Prerequisites
To register for Divine Canines training, your dog must have a Canine Good Citizen certificate. You can be evaluated by any of the CGC evaluators in Austin, including Divine Canines trainers, who offer CGC preparation classes through the Canine Center for Training and Behavior. More information about the Canine Good Citizen program can be found at these links;
• CGC Resources
• CGC Requirements
• CGC Evaluators
• CGC training, and other classes, are available at The Canine Center
Therapy Dog Training
After passing the CGC and completing an interview with our executive director, prospective volunteers must attend our five-week training class, which prepares you for the types of clients and unique situations you will encounter during site visits. You'll learn about working with people who may have mental illness, physical disabilities or are facing other challenges in life. Your dog will be exposed to various equipment, scenarios, and patients during training. You will be coached about how to properly handle your dog and maintain control during visits.
Divine Canines therapy dog training is offered for a $250 fee, plus the cost of a Divine Canines vest. A $100 partially nonrefundable deposit is required to reserve a space in an upcoming class. A limited number of scholarships are available to applicants with financial need. Several training opportunities are provided each year, over five-week sessions on Saturdays.
Dates for the first day of our next sessions are:
Saturday, April 21, 2018 — This class is FULL as of March 2, 2018.
Saturday, June 9, 2018 — One opening as of April 19, 2018.
Saturday, August 11, 2018 — Many slots open
Saturday, September 15, 2018 — Many slots open
Saturday, October 20, 2018 — All slots open
If your dog already has CGC certification and you would like to register for any of these classes, please Contact Us for more information.
Divine Canines suggests that volunteers with dogs make at least two visits (1-1.5 hours each) per month. This ensures that our volunteers and their dogs maintain the high level of skills they achieved in training.
---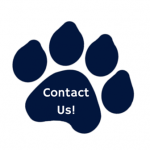 Volunteering Without Your Dog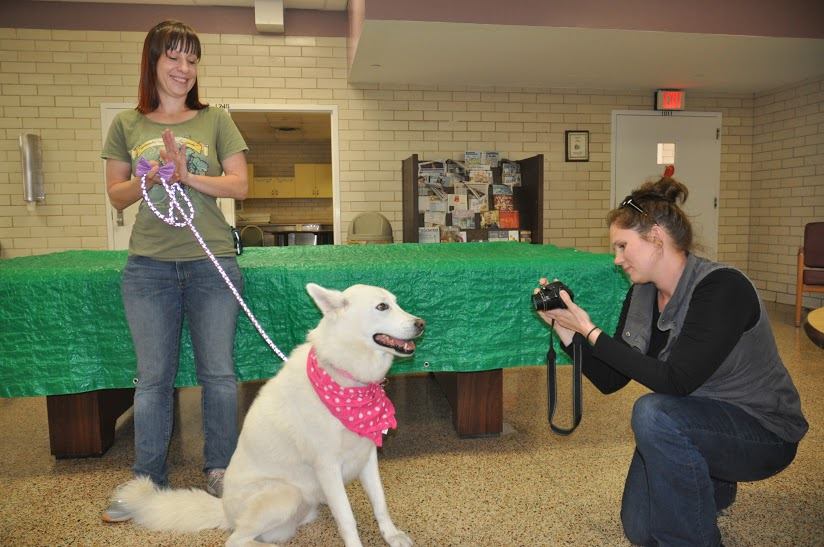 You do not need a dog to get involved. We need hands and hearts to help with fundraisers, special events, and program development. There is a place at Divine Canines for you.
Spend Time with our Dogs
* Collect quotes or write a story
Take Pictures of our Dogs
* at Graduations
* at Special Events
* in the communities we serve
Help us Plan Events
* Fundraising events
* Volunteer socials
* Community outreach