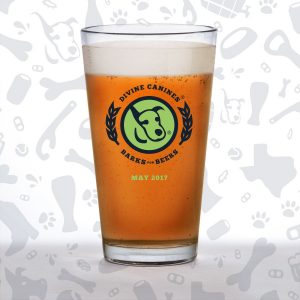 Thank you!
You helped us make Barks for Beers 2017 the most successful in its four-year history. We've begun the preliminary planning for Barks for Beers 2018, so check this page regularly for updates.
This year's event will kick off on Friday, April 27, and run through May 31. We are adding at least a few new breweries this year, which we'll announce soon.
Remember to hold on to your 2017 Pawsport for a very special Barks for Beers party!
**Thirsty Planet's new location is still under construction and was not open during our event.  But fear not! Our friends at Thirsty Planet will be hosting an exclusive event for Barks for Beers patrons as soon as the brewery is operational! Keep your Pawsports, which will serve as your tickets to this private party. Specifics for the event are still being determined, so check this website and our Facebook page for updates. If you register your Pawsport, we will also send out an email as soon as the details are finalized.